"I wanted to look like me, I wanted to be comfortable"
"This has been an amazingly empowering experience for me"
"I have seen that clothes really do make a difference!"
Kelly's class is clear, concise, and exactly what I needed! She laid out exactly what clothes I should look for, and easily used math and science to help me figure out how to look put together and feel smokin' hot again.
Kristin White
I have seen that clothes really do make a difference! My choices are much easier when I shop, and picking outfits from my closet is a breeze when I love everything in it. My husband even says I am smiling brighter. I am definitely standing taller. I am living with better self esteem. Thank you!
Sarah Dye
In the past two years, I've gone down 2 full Jean sizes. It has been very difficult to break away from the habit of "hiding" under my clothing. Somehow, not hiding under my clothing has restored my creativity in my wardrobe and also in other areas of my life.
Kimberly Devers
I've been excited about clothes for the first time in maybe 51 years – not since 3rd grade when my bestie and I would coordinate what we would wear to school the next day to match! Thanks Kelly and your AMAZING team for teaching, coaching, supporting, encouraging (as in giving courage to) and cheering us on. I don't know if you even realize what a boon this is and how blessed it feels to actually BELIEVE I could look nice in clothes.
Kate Megill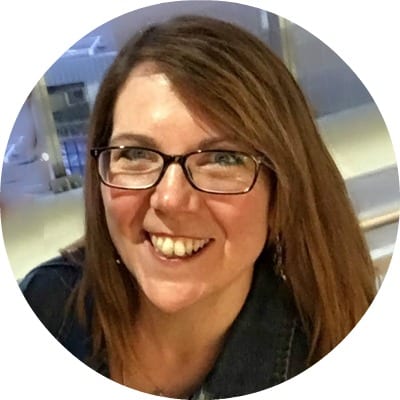 As me & my 12 year old son were driving home from his theatre showcase he was using make-up wipes to clean his face. I said, it was always important to clean your skin daily to prevent early signs of aging. He said, "Mom, lately you've been de-aging…what ever you're doing its working…because you look younger than you have in years." I attribute it to this class…confidence is the best accessory.
Minnie Beechner
My husband told me what he noticed most with my taking the class was the confidence I had gained. After having babies I felt like my new body was so hard to dress. I felt uncomfortable and was often hiding under baggy shirts. This course helped me embrace and love my body type…and taught me there was nothing wrong with my chest…just my bra! Whereas before I hated shopping, now I get excited for it!
Anne Gosoroski
My goal with this class was to feel ok with how I look now. Not 10 lbs from now. Not 10 years ago. I'm still working on being ok with the body God gave me. Thank you, Kelly! And thank you to all the other women in this group keeping it real with me!
Angela Pearson
Adore Your Wardrobe literally changed how I look at myself, my body, my clothes, and yes, my wardrobe. This class has motivated me to appreciate who I am now and not who I wish I was or what I wish I looked like. This class has motivated me to stop wasting my money on things I don't love. Knowing what works for me and my body has made me feel better about myself and given me permission to invest in myself.
Cindy Stowe
This has been an amazingly empowering experience for me. Today my new boss (who, by the way, is the same age as my oldest kid!) told me she likes my style. Style! Didn't even know I had any a few weeks ago!
Susan McCormick
Want to see more success stories?
Check out our before and after gallery!